| | |
| --- | --- |
| Just One of Many Lessons I Learned From Competing in the World Championship of Public Speaking | 10th Jan 2022 |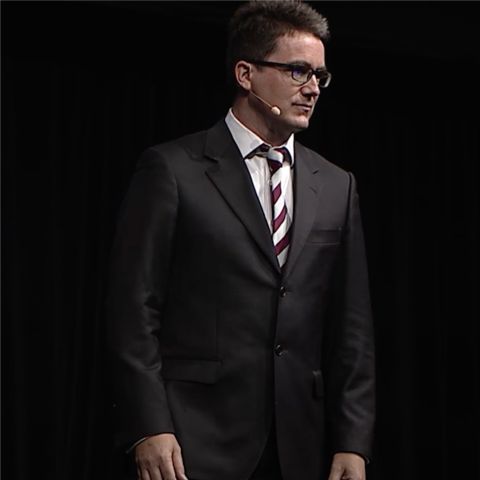 The Importance of dress-code and background.
You can see here a screenshot from the World Final in Vancouver back in 2017.
Pretty dark, huh?
The annual contest features 30,000+ competing speakers and is organised by Toastmasters International. In the Final, you're down to the last 10 and in previous years, flags of all member countries were positioned on stage, leaving the background awash with colour.
So, in Vancouver, foolishly I gave very little thought to dress-code. Like many (usually male!) speakers, I defaulted to... dark suit, white shirt and tie (with jacket buttons done up, for some reason).
Just one of the many things I'd approach differently, with the benefit of hindsight!
It's not just about the audience in front of you.
It's also about what's in front of the audience!
What are your top tips and 'experiences' of dress-code when addressing a group?
Comments
No posts found, be the first!
BB Codes
[b]
Bold Text
[/b]
[i]
Italic Text
[/i]
[u]
Underline Text
[/u]
[size=12]Sized Text[/size]
[color=red]Coloured Text[/color]
[quote]'Quote Text'[/quote]
[url]
http://example.com
[/url] or [url=http://example.com]Example[/url]
[img]http://example.com/image.png[/img]
[list][*] Point one [*] Point two[/list]