Alex Ashworth
The Voice Expert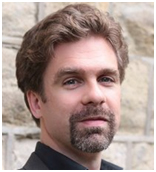 Your Voice is a Precious Asset and it's to be treated with care
"Having coached hundreds of people both in the UK and internationally, what I've found is that authenticity is key.
My belief is that coaching is about helping to protect, develop and fulfil the true potential of your voice - rather than trying to convert it into something it isn't. Very often, this means focusing on 'undoing' habits which are getting in the way of our true and authentic voice.
The impact in terms of presence, authority and all-round impact can be hugely significant.
If you like what you read below and are keen to discuss further, then it would be my pleasure to schedule a call."
A full-time professional opera soloist and Professor of Singing at the Royal Academy of Music, Alex Ashworth helps performers and leaders to fulfil the true potential of their own voice.
A Choral Scholar at St John's College, Cambridge, Alex won a scholarship to the Royal Academy in 1999. He has been an in-demand concert soloist ever since, working with some of the most prestigious houses in Europe, including Glyndebourne Festival Opera, Scottish Opera and Welsh National Opera. He has performed at The Royal Festival Hall, The Barbican and at The Royal Albert Hall in The Proms on BBC television.
Today, Alex brings those skills and expertise into the business world helping professionals in sectors such as financial services, hospitality and in the civil service.
Relevant Experience
First-class degree in Natural Sciences from Cambridge University
Previously taught at the Reykjavik Academy of Singing and Vocal Arts in Iceland
Lectured at the Choice for Voice Conference for the British Voice Association
Fellow of the Royal Academy of Music
Face to Face: A tailored session or sessions to achieve greater vocal resonance and/or clarity of pronunciation; employ techniques to protect your voice, hone delivery and project with greater authority.
Alex lives in London and is also Simon Bucknall's voice coach.
For Further Information Contact Simon | +44 (0)7834 083500 or complete ENQUIRY FORM
We look forward to hearing from you!