| | |
| --- | --- |
| What Have I Been Doing for 14 Years? | 28th Oct 2022 |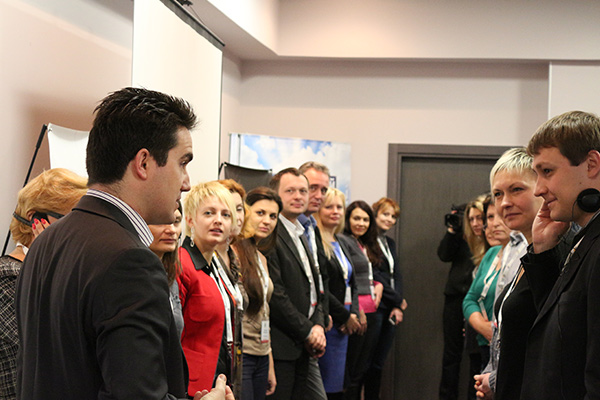 Poignant memories of helping this group of Ukrainians in easier times....
All hail to format diversity.

In my work, core focus has remained clear and simple for 14 years.

Helping leaders with spoken communication - to connect, influence and inspire more effectively.

However, delivery formats vary enormously.

1-to-1, 1-to-2, small group, large group, keynote, Masterclass, in-person, online, half-day, full-day, 5-day (!), residential weekend, 10 minute talk, 3hr seminar, live event, spoken, written, pre-recorded content, for corporate audiences, NFP leaders, one-off school group HOYs, technologists, investors, aspiring politicians, academics, engineers, lunch & learn series, private access mentoring and more…

Clearly targeted expertise to help people get from A to B on their communications journey.

Via whatever format best works for them.

Tremendous.

#communication #work #entrepreneur #entrepreneurship #leadership #publicspeaking
Comments
No posts found, be the first!
BB Codes
[b]
Bold Text
[/b]
[i]
Italic Text
[/i]
[u]
Underline Text
[/u]
[size=12]Sized Text[/size]
[color=red]Coloured Text[/color]
[quote]'Quote Text'[/quote]
[url]
http://example.com
[/url] or [url=http://example.com]Example[/url]
[img]http://example.com/image.png[/img]
[list][*] Point one [*] Point two[/list]