High Impact Speaking
Public Speaking Video Coaching System
The Executive's Online Public Speaking System
If you're serious about your impact as a speaker, CLICK HERE to find out more about access to a world-class 'public speaking toolkit in your pocket'...
Transform the impact you achieve through the spoken word so that you connect, influence and inspire the people who matter to you in your leadership role!
Learn how to speak powerfully and persuasively!
I have engaged with hundreds of executives over the last twenty plus years and appreciate your time constraints. As a mentor, as a coach and keynote speaker I've worked with clients across a very wide range of sectors all over the world to include:
FTSE 100 Leaders & Executives including C-suite
Finance Executives
The Energy Sector
Engineers
Doctors
Lawyers
FMCG
Politicians
MBAs & Executive MBAs
Entrepreneurs & Social Entrepreneurs
Academic Lecturers, Professors & Faculty
Leaders in the Charity & not-for-profit sector
In the Media
I have featured as an expert commentator on BBC World News, BBC Radio London, Channel 5 News and on international broadcast radio networks around the world as well as in a variety of newspaper and magazine publications.
If you'd like to learn more about High Impact Speaking please get in touch with me: +44 (0)7834 083500 or complete our ENQUIRY FORM now. We look forward to hearing from you!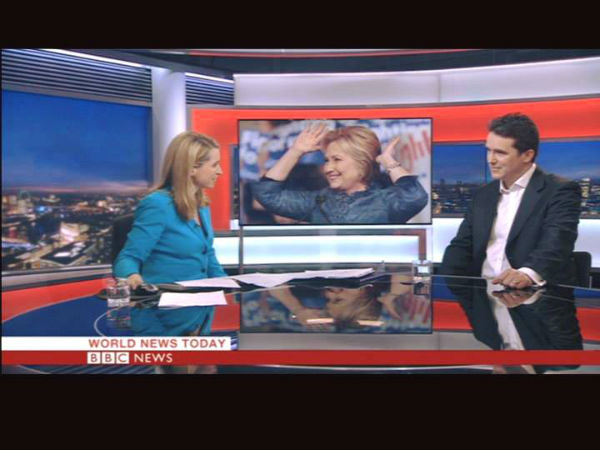 BBC World News Interviews Executive Speech Coach, Simon Bucknall
What Others Say
"In helping us prepare for a series of investor-critical presentations, Simon worked one-to-one with our entire team of speakers over several months.
He made a huge difference, helping them speak with a confidence I've not seen before. Key stakeholders from the audience made a point of commenting on how impressed they were by the value and impact of the presentations.
Simon made a significant and permanent difference to our people's effectiveness as speakers."
Nic Humphries, Senior Partner, HgCapital
"I first worked with Simon to create a personal impact programme that has been so successful that we are now running it a sixth time."
Kathryn Stubley, Event Executive, The Chartered Institute of Management Accountants (CIMA)
"Fantastic, inspirational and spot-on stuff we need to improve our communication."
Mary Lou Masko, Course Director, Laing O'Rourke Centre for Construction Engineering and Technology, University of Cambridge
"Simon has supported DPD over the last three years to great success - he's the 'Go To Man' for Senior Managers in our business who want to develop their presentation skills"
Paul Sartain, HR & Development, DPD Group
If you'd like to learn more about what we offer please get in touch using the contact link at the top of this page.
Speak soon...
Honoured to be the Opening Speaker at TEDxLondon 2018
'Why Public Speaking Should Be Taught In Schools'

TEDxLondon 2018 audience reaction...
Personal Impact:
I distinctly remember from my Oxford University days the impact made by great speakers who visited the university from the world of business, from academia (of course) but also from politics and entertainment. At the time I assumed (wrongly!) that the impact they made was a gift rather than a skill!
Years later, in 2001, in my first job in a Senior Executive headhunting company, I fluffed a leaving drinks speech. This experience was so painful for me that I vowed to overcome it. Five years later I stood on the stage in Washington DC representing UK & Ireland in the World Championship of Public Speaking. In 2017 I came second out of 30,000+ competing speakers in the World Championship Final, hosted in Vancouver.
Since those early days I have worked with more than 1,000 executives from over 100 countries.
Continuing Professional Development

High Impact Speaking
The Executive's Online System
Perfect as an Adjunct to Your Continuing Professional Development
This comprehensive video programme consists of 9 core modules within each of which are three 10-15 minute videos. There is also a series of FAQs drawn from discussions I have had with executive clients around the world. These are accompanied by Executive Summary videos on core topic areas and 2 interactive interventions focused on how to really achieve clarity with your messaging fast and how to hone critically important skills for delivery where it feels as if you and I are working together through the camera lense.
As a bonus ...
there are some case study videos showing sample stories from various presentations and sessions that I have delivered so that you can see how the stories actually work in action.
As we all know, for any leader, the ability to tell stories in an appropriate and effective way is absolutely vital.
And Finally ...
Finally, you'll get access to some of my top tips for handling and addressing 7 of the most critically important mistakes that I have seen executives make in their communication.
The High Impact Speaking System is Comprehensive, it's Practical drawn from first hand experience of what works and it's Focused on Transforming the Impact that You Achieve So that You Can Connect With, Influence and Inspire the people who matter to you in your leadership role whether business or personal.
With experience coaching C-level executives at the highest level and across 20+ countries, clients include HgCapital, CIMA, DPD, General Electric, London Business School, Oxford University's Said Business School and Blavatnik School of Government, the Laing O'Rourke Centre for Construction Engineering & Technology at Cambridge University and The Royal Academy of Engineering in London.
What Others Say ...
"Simon is in a class of his own. He is public speaking."
Gerhard Mulder, 2017 Executive MBA Candidate, Said Business School, University of Oxford
"I was recently promoted into a role where public speaking and inspiring people has become more central to my ability to be effective.
I was amazed by how effective just one session was. I heard indirectly that my presentation had been particularly inspirational - one person even contacted the Director of my organisation to say how impressed he had been.
Without any exaggeration, I give all the credit for this success to Simon."
Esther Stevenson, Former Head of Africa, Christian Aid
"Thank you for your incredible contribution to the Chivas Venture 2018 - from the initial inspiration during the Accelerator Programme in Oxford, all the way through to the Final Stage in Amsterdam.
I was blown away by how the TOP 5 Chivas Venture finalists stepped up in front of 2,500+ people, following their work with you.
You tailored your advice to meet each entrepreneur's needs and your coaching made a real difference to this year's event."
Laurence Mainaud, Global Brand Manager, Chivas Venture
"In 2018, Simon coached me with public speaking, style, helped write my pitch... gave me every imaginable tip to manage my nerves, present with esteem, conviction and win over the audience... I cannot recommend him more highly to any CEO or senior executive looking to perfect their public speaking and win over an audience."
Cemal Ezel, Founder of Change Please, 2017 UK Social Entrepreneur of the Year, Global Winner of The Chivas Venture, 2018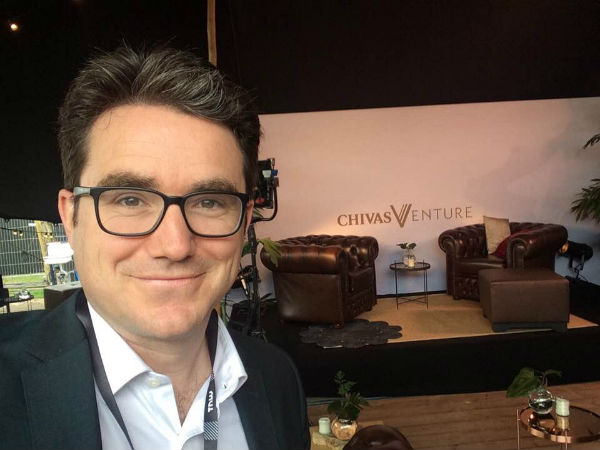 Simon Bucknall coached the 5 Chivas Venture Finalists for their media interviews and final pitches - Amsterdam - 24 May 2018
If you'd like to learn more about what we offer please get in touch using the contact link at the top of this page.
Speak soon...
The ability to present well is a must-have for any leader with serious ambitions. Being senior and knowledgeable is not what counts. Possessing the skills to won hearts and minds is!
If you're serious about your impact as a speaker, CLICK HERE to find out more about access to a world-class 'public speaking toolkit in your pocket'...
"Simon's workshop on Creating Impactful Communications generated great feedback and a strong level of engagement with the audience.
It was clear that he understands just how to tackle a number of the communications issues that senior exectives face throughout their careers.
He offered valuable insight and some clear messages that a broad range of participants could assimilate and easily apply to improve performance in their own particular business environment.
Thank you!"
Helen Stevens, President, Insead Alumni Association (UK)
"Working through this video program has made a huge difference to my speaking. After my conference presentation, I had so many executives telling me: 'I want you to come and work for my organization'. It just goes to show the power of impactful speech... I can't count how many people told me my presentation was THE best."
Senior Brand Manager for a global consumer products business
For Further Information Contact Simon | +44(0)7834 083500 or complete ENQUIRY FORM