| | |
| --- | --- |
| Is the Devil in the Detail? | 12th Jun 2022 |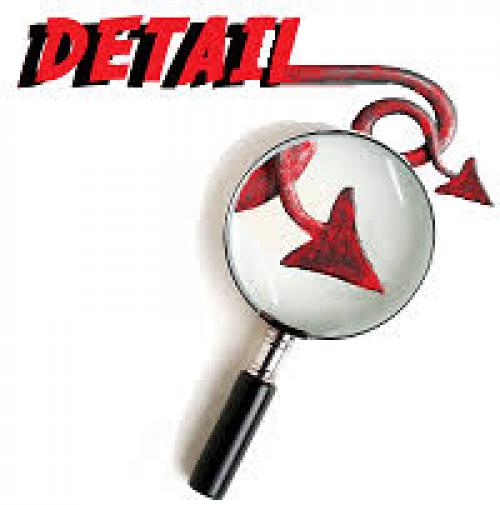 In the early stages of one's career, typically you're expected to be "all over the detail".

After all…

You're close to the coal-face.

You're learning fast.

You're needing to master your craft/s.

The trouble is, when it comes to #communication upwards (internally or externally) being "all over the detail" won't serve you.

Listeners - no matter how smart and experienced they are - will find it too complex, too long, too laborious or just too dull.

Brutal I know.

But it's true.

Step back from the detail.

Identify the 2-3 most important points/insights/devts your audience needs to take away.

Build your content from there.

Believe me, your MD, C-suite Exec, Manager, Director or client will thank you for it.
Comments
No posts found, be the first!
BB Codes
[b]
Bold Text
[/b]
[i]
Italic Text
[/i]
[u]
Underline Text
[/u]
[size=12]Sized Text[/size]
[color=red]Coloured Text[/color]
[quote]'Quote Text'[/quote]
[url]
http://example.com
[/url] or [url=http://example.com]Example[/url]
[img]http://example.com/image.png[/img]
[list][*] Point one [*] Point two[/list]