Public Speaking Demystified
How To Speak With Confidence
Simon Bucknall, High Impact Speaking Expert, International Speaker, Coach & Facilitator, based in London UK and travelling internationally, describes his Public Speaking Demystified Masterclass in helping you or your team to achieve impact when it counts
Is a fear of Public Speaking holding you or your organisation back?
The ability to speak confidently in public is a vital leadership skill - it gives you and your organisation an edge.
The question is: How to do it well?
"When you speak, spelling doesn't matter!" Simon Bucknall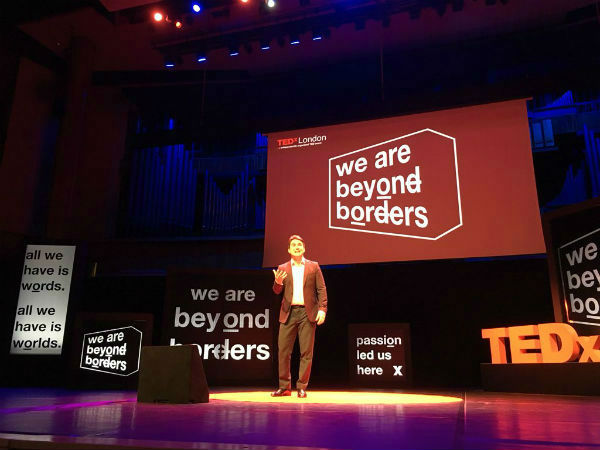 Delivering speech 'Why Public Speaking Should be Taught in Schools' at TEDx London, Beyond Borders at Royal Festival Hall, Southbank Centre, London - July 2018
"Working with Simon is a real inspiration ... helped me with writing and delivering an important speech from my heart...He is very kind and supportive...you are a beginner or an expert...Simon is a great person to help you.."
Lisa Yasco, Master of Public Policy Candidate, President of Oxford University Ukrainian Society, Blavatnik School of Government, University of Oxford
"..made a huge difference, helping them speak with a confidence I've not seen before. Key stakeholders from the audience made a point of commenting on how impressed they were by the value and impact of the presentations.
Simon has made a significant and permanent difference to our people's effectiveness as speakers."
Nic Humphries, HgCapital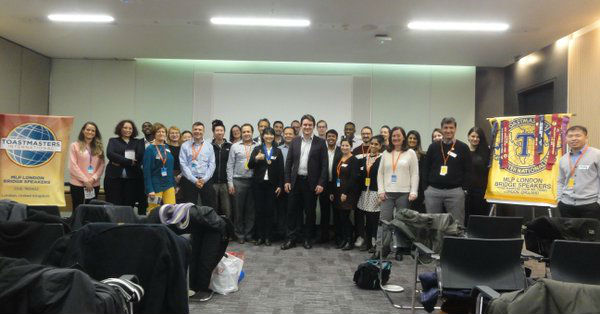 'A Superior Learning' workshop at MLP London Bridge Speakers - March 2018
"In 2018, Simon coached me with public speaking, style, helped write my pitch, and gave me every imaginable tip to manage my nerves, present with esteem, conviction and win over the audience - with his help I went on to pitch to 3,000 people and win the World Social Enterprise competition.
I cannot recommend him more highly to any CEO or senior executive looking to perfect their speaking and win over an audience."
Cemal Ezel, Founder of Change Please, 2017 UK Social Entrepreneur of the Year, Global Winner of The Chivas Venture, 2018 - May 2018
"Extremely helpful. Helped me identify flaws in my delivery which I never thought existed."
Nauman Ahmed, Senior Manager, Unilever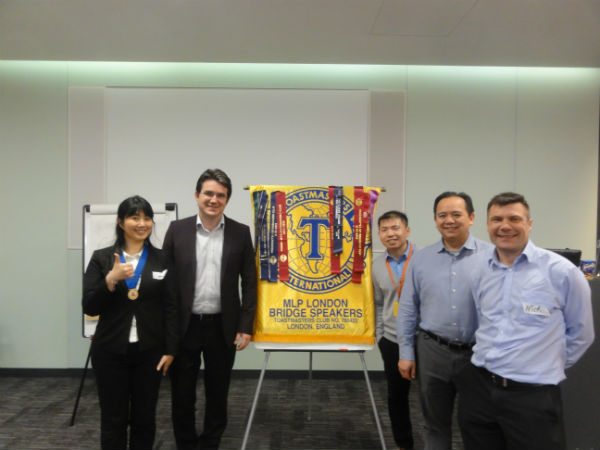 An evening with Liang T Li, President, and her team at MLP London Bridge Speakers
"I think this course will dramatically change my approach to preparing talks and influence my prior reluctance to take on any talks/teaching."
NHS Hospital Consultants and other Senior Healthcare Professionals course, UK

Having a fun moment with the finalists at The World Championship of Public Speaking 2017, Vancouver, Canada
Client Benefits:
Gain confidence
Manage the 'nerves'
Learn how to get your message across clearly and concisely through the spoken word.
"If there's one person who can make public speaking sound easy, it's Simon Bucknall."
The Chivas Venture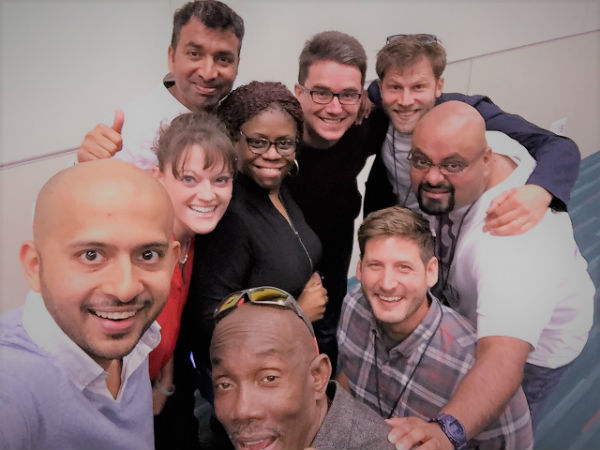 Enthusiastic finalists at Toastmasters International World Championships 2017, Vancouver Canada
"Very few trainers that I've come across have impressed me. Simon Bucknall's sessions not only impress but also bring about that change in a personality that you always thought was lacking... he is a guaranteed booster to your confidence."
Rizwan Ali, Media Manager, Engro Foods Limited, Pakistan
"...massively improved my public speaking...helped develop my communication skills in ways that go far beyond addressing audiences.
The training equipped me to speak, both publicly and privately, with greater assurance and poise.
Even four years on, it remains the most useful training I have ever had at work - the impact on my career has been huge."
Joe Halloran, Computing Teaching & Learning Consultant, London clc.org.uk [retrospective testimonial offered 4 years following the masterclass!] - March 2017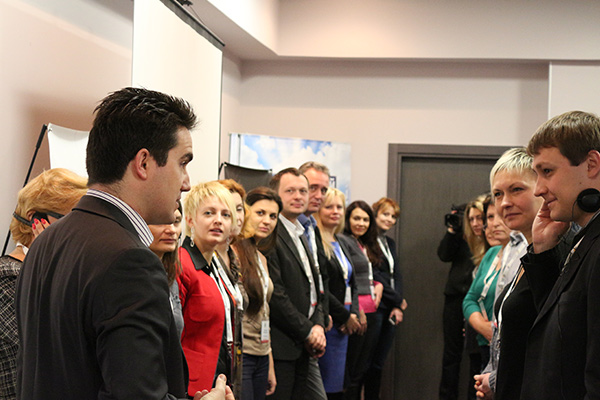 Making a point with a lovely KA Group masterclass in Kiev, Ukraine
"Amazing masterclass that allowed me to improve my communication skills and raise self-confidence whilst public speaking. Great thank you to Simon and KA Group."
Strategic Insight Manager, JTI, UKraine
"THANK YOU again for last week's sessions. What I've appreciated most has been the increased thought the team has been putting into how they came across and what they say.
Colleagues in other teams have already commented on the improvement in both skills and confidence."
Emma Truswell, Deputy Head of Services, Open Data Institute (ODI)
"Very interactive - the tone you set meant audience members were really engaged. I can understand why you get such great feedback for these sessions."
Pauline Isherwood, Learning & Development Manager, Shell plc
"Empowering. Enjoyable. Valuable. Brilliant course... my public speaking has improved, but general communication improved even more.
I would be much more comfortable standing up and presenting either formally or informally, both in terms of personal presence and how I would structure what I am going to say for maximum impact."
Richard Potts, DC Manager, GAC Logistics, Dubai, United Arab Emirates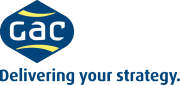 For Further Information Contact Simon | +44 (0)7834 083500 or complete ENQUIRY FORM