Public Speaking Demystified
How To Speak With Confidence
Simon Bucknall describes his Public Speaking Demystified Masterclass in helping you or your team to achieve impact when it counts
Is a fear of Public Speaking holding you or your organisation back?
The ability to speak confidently in public is a vital leadership skill - it gives you and your organisation an edge.
The question is: How to do it well?
"When you speak, spelling doesn't matter!" Simon Bucknall
Simon Bucknall delivering speech on the importance of public speaking, TEDX London, Beyond Borders, Royal Festival Hall, Southbank Centre, London - July 2018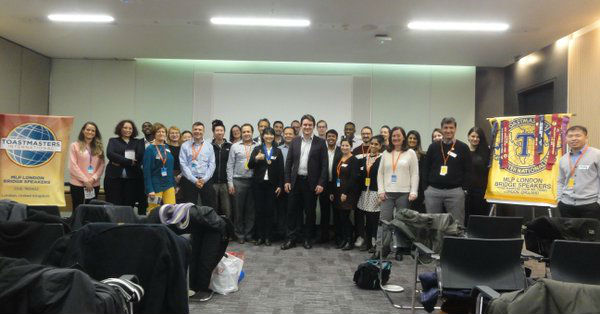 'A Superior Learning' with Champion Simon Bucknall "High Impact Speaking" Workshop at MLP London Bridge Speakers - March 2018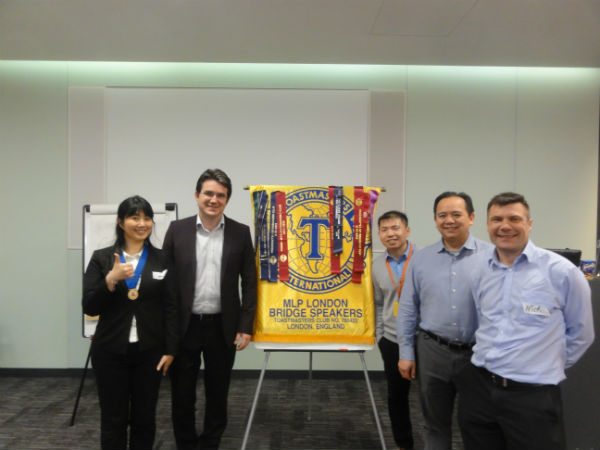 Simon Bucknall with Liang T Li, President, MLP London Bridge Speakers - March 2018

Simon Bucknall having fun with the other finalists at The World Championship of Public Speaking 2017, Vancouver, Canada
Client Benefits:
Gain confidence
Manage the 'nerves'
Learn how to get your message across clearly and concisely through the spoken word.
"THANK YOU again for last week's sessions. What I've appreciated most has been the increased thought the team has been putting into how they came across and what they say.
Colleagues in other teams have already commented on the improvement in both skills and confidence."
Emma Truswell, Deputy Head of Services, Open Data Institute (ODI)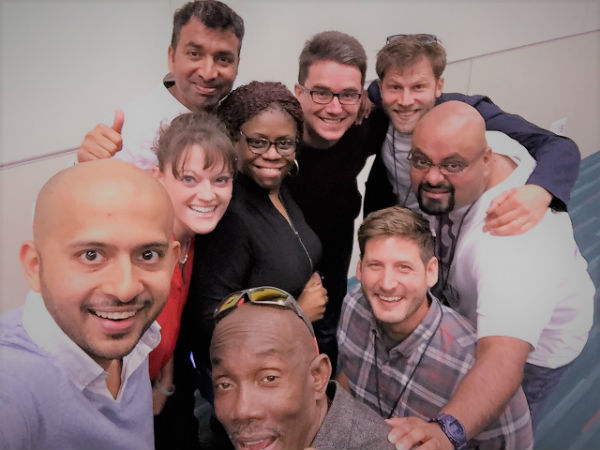 Simon Bucknall joining other contestants before World Championships 2017, Vancouver Canada
"Empowering. Enjoyable. Valuable. Brilliant course... my public speaking has improved, but general communication improved even more.
I would be much more comfortable standing up and presenting either formally or informally, both in terms of personal presence and how I would structure what I am going to say for maximum impact."
Richard Potts, DC Manager, GAC Logistics, Dubai, United Arab Emirates
"Very few trainers that I've come across have impressed me. Simon Bucknall's sessions not only impress but also bring about that change in a personality that you always thought was lacking... he is a guaranteed booster to your confidence."
Rizwan Ali, Media Manager, Engro Foods Limited, Pakistan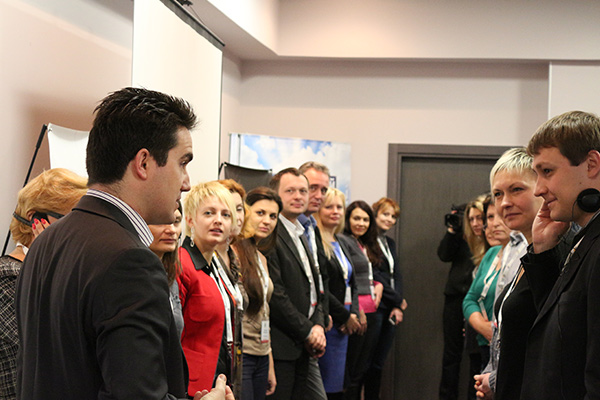 Simon Bucknall working with KA Group masterclass in Kiev, Ukraine
"...massively improved my public speaking... most useful training I have ever had at work and had a huge impact on my career."
Joe Halloran, Computing Teaching & Learning Consultant, London clc.org.uk [retrospective testimonial offered 4 years following the masterclass!]
"Very interactive - the tone you set meant audience members were really engaged. I can understand why you get such great feedback for these sessions."
Pauline Isherwood, Learning & Development Manager, Shell plc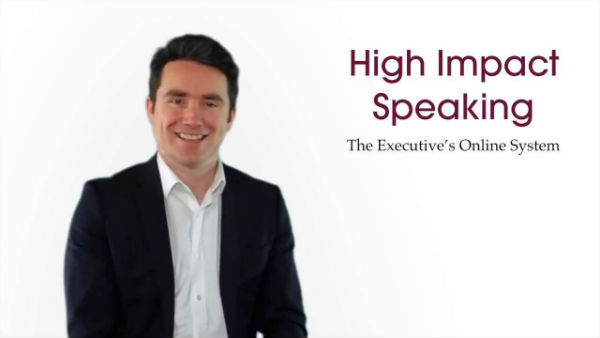 New!
a comprehensive Public Speaking Programme for busy executives and anyone who needs to improve their skills...
"I can't thank you enough. Working through this video program has made a huge difference to my speaking. After my conference presentation, I had so many executives telling me, 'I want you to come and work for my organization'. It just goes to show the power of impactful speech....I can't count how many people told me my presentation was THE best."
Senior Brand Manager for a global consumer products business

Simon lives in London, UK and travels internationally.