Blog
Communications Insight For More Inspiring Leaders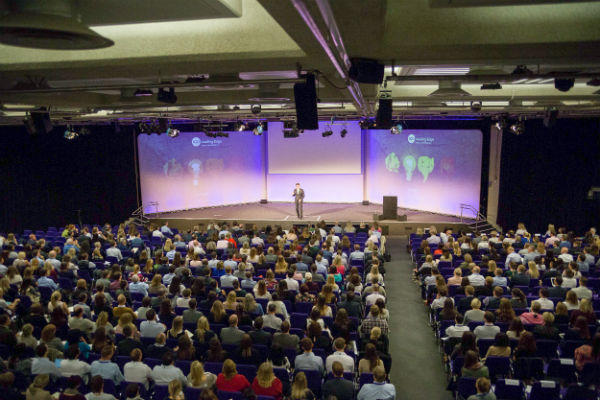 Simon Bucknall delivering Opening Keynote Queen Elizabeth Centre, London
How to Achieve the Illusion of Your Speech being Conversational - A Lesson from the Parthenon
Are YOU making any of these 7 critical mistakes?
Spring is in the air so it must be The Wedding Season!
Here are some tips and techniques for The Best Man and The Groom on the Special Day.
"Effective Speaking Is a Skill not a Gift!" Simon declares in his keynote speech at the DNA 2019 - 'Discover The New You' Toastmasters Division Conference in Chennai, India on 31st March 2019. Discover how Simon's own journey took him from panicking over a desk in his first job to placing 2nd out of 30,000+ competing speakers in The World Championship of Public Speaking, Vancouver 2017.
Discover The New You...
Suggestions to simplify your speeches and care about what you're saying...
You are not alone - it can happen to the best of us! Here are 4 Top Tips to cope with the scary moment when you forget your lines...
I suggest there are 3 stages on the road to reducing or even eliminating those dreaded filler words...
Asking good questions is a skill which CAN be learnt - here are simple tips on how NOT to embarrass yourself in a presentation or meeting.
Top tip for understanding what's in the minds of your audience members...
Simple advice on how to prepare for a presentation...