Public Speaking Resources
Maryam Pasha and Simon Bucknall 2023

Early days recording podcast session with Maryam Pasha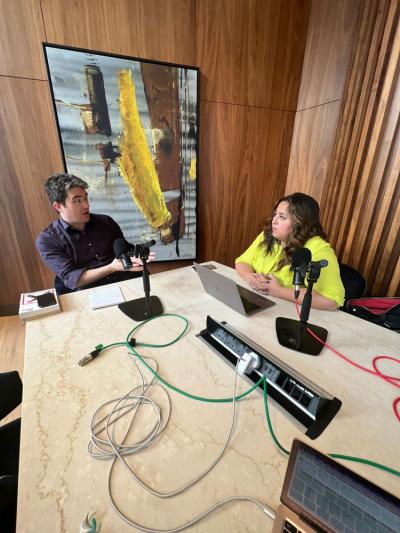 Penultimate session... nearly there... late March 2023
A Podcast recording session but as co-host rather than guest!
Alongside the fabulous Maryam Pasha - Curator of TEDxLondon and also co-host of the Climate Curious podcast...
A fresh new podcast series with a Communication focus - launching later this year. More details to follow ...
Meanwhile:
*** Do take a look at my Daily Blog page for many FREE hints and tips on Public Speaking ***
or Connect with me on LinkedIn!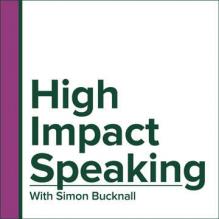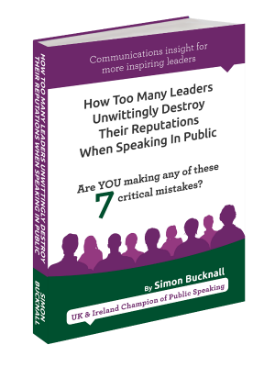 All 3 wedding speaker books available as paperbacks £12.99 each on Amazon
Simon offers the very best tips and techniques he has acquired from experience working with a range of clients over many years - from a simple FREE tips booklet to a comprehensive High Impact Speaking Online video based system for busy executives.
If you'd like to learn more about what we offer please get in touch using the contact link at the top of this page.
Speak soon...
What People Say...
The Bride Speaker
"Simon Bucknall's practical, useful and witty guide couldn't have come soon enough ... a guide that will give you ideas, inspiration and courage ... nail a fantastic bride's speech with the pointers in this book ... make the most of that unique moment and craft it into what you want..."
Viv Groskop: Writer. Comedian. Broadcaster. Author: How to Own the Room: Women and the Art of Brilliant Speaking
The Best Man Speaker
"The speech was only at one of the most exclusive hotels in London ... so expectations were high to match the venue, erk! ... thanks to the guidance in the book I delivered an authentic and heartfelt speech that (slightly to my amazement after the event) really was absolutely loved by the audience ... found this book by chance and genuinely believe it transformed my speech. Simon, thank you!"
Amazon Book Reviewer, August 2021
For Further Information Contact Simon | +44 (0)7834 083500 or complete ENQUIRY FORM